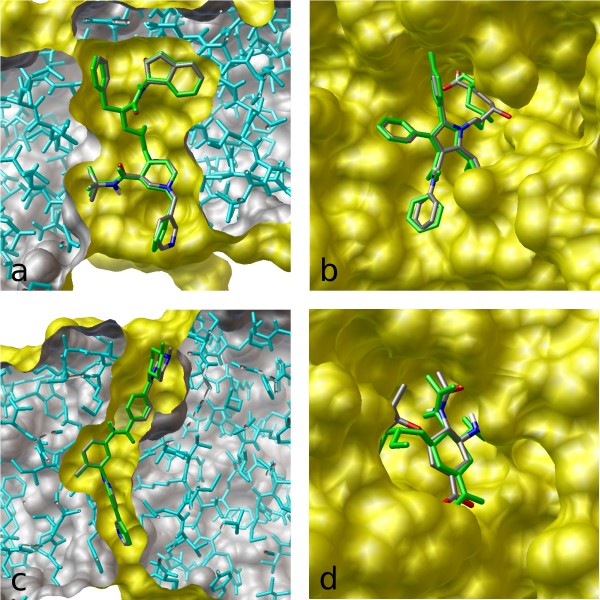 AutoDock Vina is an open-source program for doing molecular docking. It was originally designed and implemented by Dr. Oleg Trott in the Molecular Graphics Lab (now CCSB) at The Scripps Research Institute.
The latest version is available here.
AutoDock Vina is one of the docking engines of the AutoDock Suite.
The image on the left illustrates the results of flexible docking (green) superimposed on the crystal structures of (a) indinavir, (b) atorvastatin, (c) imatinib, and (d) oseltamivir bound to their respective targets.